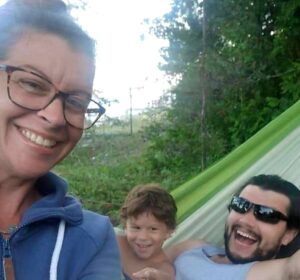 Our family is forever grateful for the love and nurturing our child has received from the gifted teachers and staff at Our Savior Lutheran School! Attending three years of preschool, our child has developed the trust and confidence to learn and explore under the care and instruction of Miss Karrie Forys. The bond Miss Karrie develops with her preschool kids is heartwarming and unbreakable. The kids adore her and most importantly they trust her. Miss Karrie is easily accessible to parents and eager to give feedback on the development of your child's social, spiritual and academic progress. At Our Savior, your child will also get to know the teacher aide, Mrs. Tallieu, who is fun and dedicated to help the preschool classroom run smoothly each day.
Our son will be making the transition at Our Savior from preschool to kindergarten next year with Mrs. Lori Musiel! We have full confidence in Mrs. Musiel's impressive background in education and we love the kindness in her heart. As principal of Our Savior Lutheran, Mrs. Musiel has proven her dedication to the success of the school in the face of extreme challenges both internal and external. It is an inspiring dedication to be admired.
If you are looking for something different than the public schools for your child, please consider Our Savior Lutheran! The classroom sizes are manageable, your child will be very well attended to, loved and safe. We believe this promotes the highest level of comfort for your child to learn. As much as mom and dad love Our Savior, the best testimonial comes from the kids themselves. Our son says he "LOVES his school"! Our son requested that we "never change his school". And on a particularly dramatic day our son said, "I will probably die if I don't get to see Miss Karrie next year" (quoted by 5-year-old Ryder Wansedel).
Thank you, Our Savior Lutheran staff, for all the love, inspiration and direction you have given our child!
The Wansedel Family
May, 2021
Our Savior has had a permanent fixture in our lives for as long as I can remember. From having my own siblings attend, watching my mother teach there for many years and volunteering my free time whenever my schedule allowed, Our Savior offered our family an experience like no other. From watching that first class being taught all those years ago, I knew in my heart that when I had my own children, that I wanted them to get the same Christ Centered Education that I was watching all of these children experience by opening their hearts to Jesus. Miss Karrie, Mrs. Musiel and the rest of the staff have been phenomenal, especially with all of the challenges that this pandemic has thrown their way. I love the fact that class sizes are kept small, which allows for more one-on-one interaction while also teaching them the Word of God, something that is not taught at most other Pre-Schools. Our family has always been big supporters of OSLS and will continue to advocate for them for many years to come. "Train up a child in the way he should go, and when he is old, he will not depart from it." Proverbs 22:6
Katie & Jason Laur
May, 2021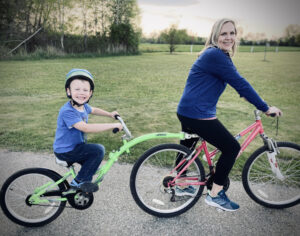 Both of our children have loved OSL! Our family is so thankful for the wonderful education, small class size, nurturing atmosphere, and loving Christian foundation provided. Lori, Karrie, and staff are all phenomenal and we highly recommend OSL school!
Jeremy and Jennifer Dral
May 2021